Wedding Catering Services
Welcome to Sunshine's Catering & Event Planning!  Wedding catering experts specializing at weddings in West Palm Beach, Boca Raton, Fort Lauderdale, Miami, and all South Florida.
Custom Wedding Catering Packages
     At Sunshine's we create custom wedding packages for each of our clients.  With so many different options, amount of guests, equipment, staff, etc. we like to speak with each bride and groom personally so we can see the vision for their perfect wedding day and provide them the best possible service.  No two wedding are alike and for that reason the first step in the wedding catering process is to create a customized quote based on your personal needs and budget.
to receive your customized wedding quote!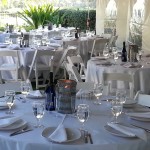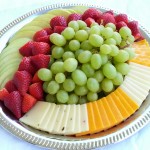 Gourmet Catering Menu
    Visit our Catering Menu page to see our wide variety of A la Carte Catering options.  Also available are hot & cold stations and we can even create a appetizer station for  small plate wedding services.  We have created countless different variety of menus and services and can mix and match almost any platters or entrees to create a custom menu for your special day.
Full Service Wedding Caterers
  We are a full service wedding catering solutions provider and would love to provide all services needed for you wedding including tables, linens, chairs, flatware, drinkware, tableware, lighting and more!  Through years of experience we have partnered with many wedding professionals and venues throughout the South Florida area and are prepared to provide you with a top notch service that will not only meet but exceed your expectations!
Searching for the Perfect Venue?
    As South Florida Wedding professionals we have had the pleasure of working with many venues throughout the South Florida area,  if you are currently in the process of finding your perfect wedding venue we would love to assist you.  Throughout the years we've worked in countless venues in Palm Beach, Broward, and Miami Dade County.  Searching for an affordable venue? Call us!  We can find available venues on your date, most of the times even giving our customers multiple options to choose from in their city of choice!  You don't have to do it ALONE!  We would love to help!
to receive your customized quote!