Sunshine's Catering & Event Planning - Wedding, Corporate, and Private Catering
Updates from Sunshine's...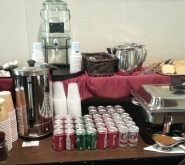 We offered our Tamarac FL Catering services to a client who requested a drop-off, self-serve buffet style Tamarac FL Catering services for meeting. The client called in about Tamarac FL Catering for a […]
Read More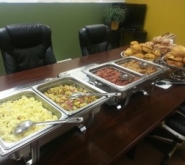 catering services
During the summer of 2014, we had the pleasure of supplying Corporate Catering Boynton Beach to a company that needed our Corporate Catering Boynton Beach services for their employee training session. Their […]
Read More
About Sunshine's
At Sunshine's Catering & Event Planning, we focus on providing delicious dishes and great customer service to each client for all services provided. We specialize in wedding catering, corporate catering, events catering, breakfast & brunch catering and private party catering. Contact us now at (954) 651-3185 or SunshinesCatering@aol.com to receive your customized quote!
SunshinesCatering@aol.com
Available by appointment only